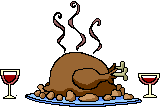 CHICKEN SOFRITO
Serves 2 Sin free on Original
Ingredients:
2 Cloves of Garlic
14 oz can of chopped tomatoes
10z Lean cooked ham, cut into strips
¼ level tsp of salt
3 oz green pepper, de-seeded and chopped
6 fl oz Chicken stock made with Bovril
3 oz onion, chopped
1½ oz mushrooms, sliced
1 level tsp oregano
pinch of paprika pepper
9 oz Chicken breasts, skinned, boned and cut into ½ inch strips

Method:
Place all the ingredients, except the chicken, in a pan. Mix well and
cook gently for 15 minutes, stirring occasionally. Add the Chicken
and continue to cook until the Chicken is cooked thoroughly and the
sauce thickens.

Serve with a selection of free vegetables.